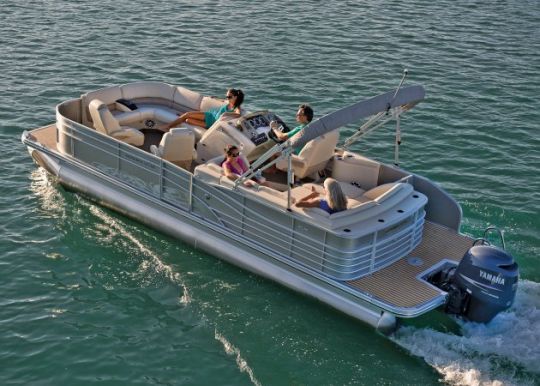 The R Series is Bennington's most versatile line, combining luxury with a variety of floor plan and performance options. Choose from entertainment, cruising or fishing in eight floor plan styles to accommodate your boating lifestyle. Refine your selection further with your choice of interior details and options. This is the boat that made their reputation for comfort, strength, and reliability.
With the R Series, Bennington gives you the widest selection of floorplans and options. Whether you like fishing, performance, luxury, or long trips to explore the waters, The R Series has a boat to fit your needs. And every one of them does it with comfort and style. The huge variety of different configurations–plus options–means that you can customize your luxury any way you want.
All these choices don't mean you're sacrificing anything, however. The R Series is built to the same demanding standards as every pontoon that comes out of their factory. Bennington understands that being rock-solid doesn't mean you can't be flexible, too.
Come by and talk to one of our sales staff. We'll help you choose the floorplan and options that fit your personal style.