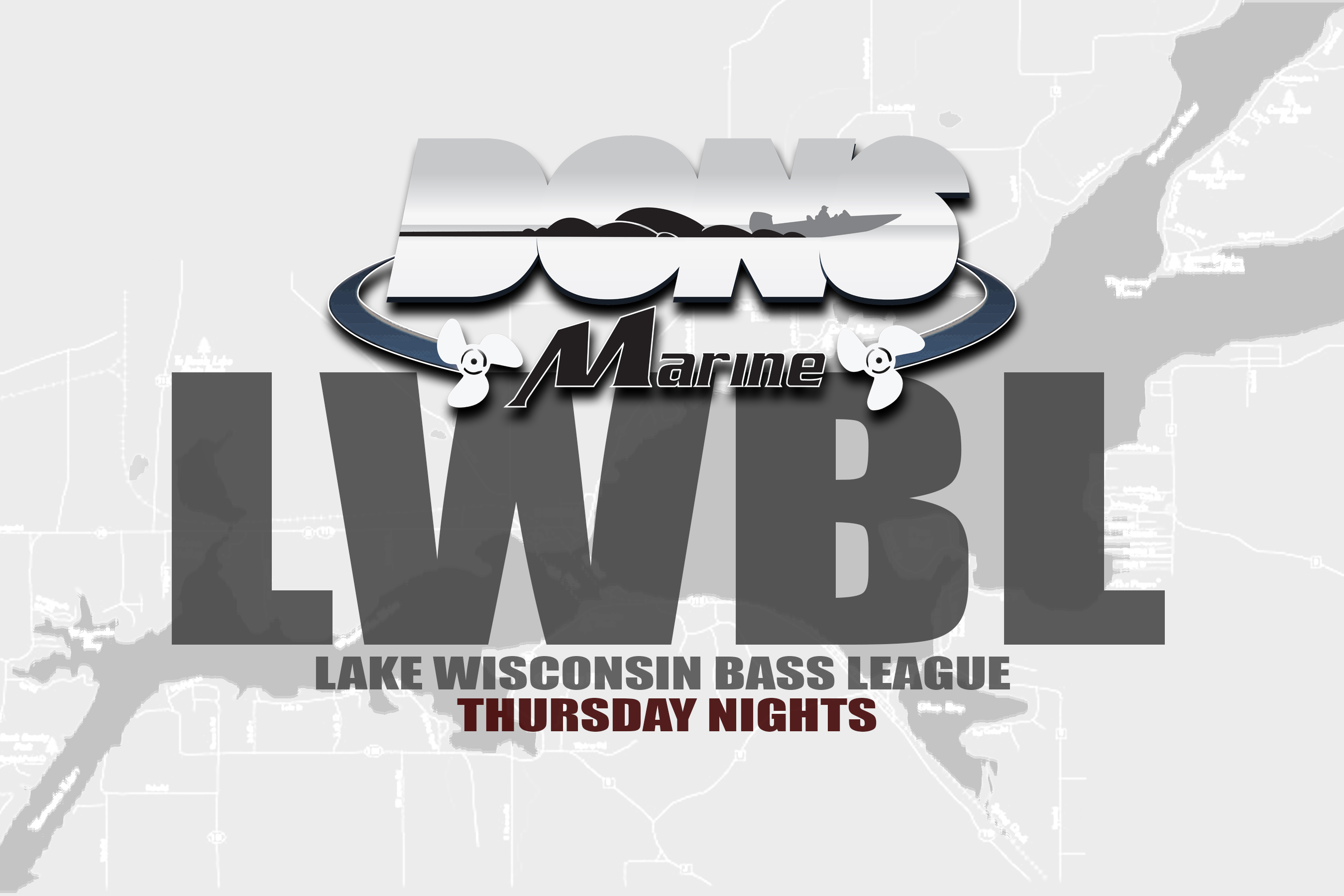 about
The Don's Marine Lake Wisconsin Bass League is gearing up for its third annual season! Every Thursday night we will divide the lake in half with the "West" half being from the railroad bridge to the Sauk dam and the "East" half being from the railroad bridge to the 33 bridge in Portage.
Registration will take place weekly between 5:00p-5:45pm. Entry fee is $15 per person, per event. All tournaments will be limited to 19 boats, first come, first served! Prepays or reservations for other participants are not accepted.
One largemouth or smallmouth bass may be scored per angler. Fish will be measured to the nearest 1/8" with tail fanned to longest position. Dead fish (or almost) will not be scored. Short fish will result in both angler and team disqualification for the night.
A participating boat must pay $30 per event to be scored as a Team. A team member may pay double entry and fish alone and score 2 fish. A team may use a substitute partner for a maximum of 3 of the 15 regular season events. Only 2 anglers will be allowed in a boat to be scored as a Team.
A tournament brochure must be filled out and signed at registration. Refer to the link below to download and get signed up today!
REGISTRATION brochure
DOWNLOAD: